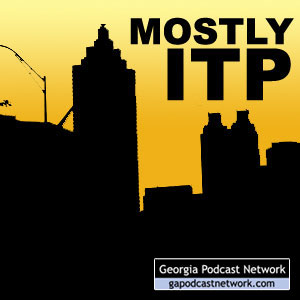 Amber and Rusty podcast about whatever strikes their fancy, which generally are things and issues inside Atlanta's perimeter.
Hosts: Amber Rhea, Rusty Tanton
Channel: Society & Culture » Personal Journals
May contain content only suitable for adults
Show notes
Here it is, folks - our podcast round-up from the first night of Dragon*Con. We hung around a bar in the Hyatt with local bloggers Sara and griftdrift - and a few other characters, whom you'll meet shortly - and let the madness ensue. Topics discussed include costuming, narcs, politics, and orgies in hotel rooms.
Length: 31:31 minutes
File size: 28.86 MB