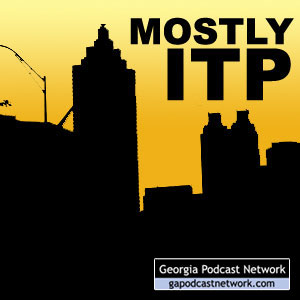 Amber and Rusty podcast about whatever strikes their fancy, which generally are things and issues inside Atlanta's perimeter.
Hosts: Amber Rhea, Rusty Tanton
Channel: Society & Culture » Personal Journals
May contain content only suitable for adults
Show notes
In this spooky Halloween episode, Amber and I sit down with Andy and Albert from the Henry Ghost Hunters, a not-for-profit group which attempts to explain unexplainable phenomena in Henry County. Topics discussed include Electronic Voice Phenomena (EVPs), orbs, and different types of hauntings. We hope to record a follow-up podcast in about a month where we accompany the ghost hunters on an investigation of the abandoned mental hospital on Briarcliff Road!
Length: 35:45 minutes
File size: 32.8 MB