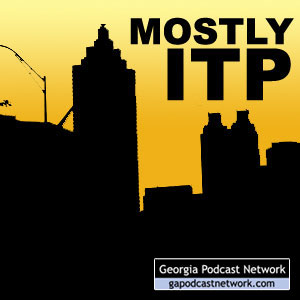 Amber and Rusty podcast about whatever strikes their fancy, which generally are things and issues inside Atlanta's perimeter.
Hosts: Amber Rhea, Rusty Tanton
Channel: Society & Culture » Personal Journals
May contain content only suitable for adults
Show notes
In this episode, Amber and I interview three employees from WKRN, a local television station in Nashville, Tenn. Back in February, the station was dwelling in the ratings cellar and underwent a staff restructuring. Instead of having separate reporters and cameramen, everyone was trained as a VJ, or video journalist.
Joining us to explain how that restructuring is going were:
WKRN.com Producer Christian Grantham, whose self-titled blog you can read here
WKRN Political Blogger Adam Kleinheider, whom you can read at Volunteer Voters
WKRN Web Producer Heather Emmons
Length: 27:38 minutes
File size: 25.3 MB