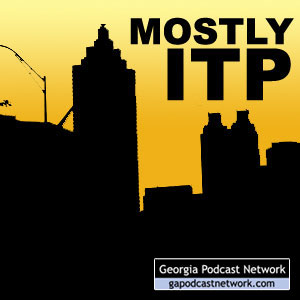 Amber and Rusty podcast about whatever strikes their fancy, which generally are things and issues inside Atlanta's perimeter.
Hosts: Amber Rhea, Rusty Tanton
Channel: Society & Culture » Personal Journals
May contain content only suitable for adults
Show notes
This is the first of two podcasts recorded on April 20, during the highly nerdy "Five Years of Being Amber Rhea" party at Manuel's Tavern. Sherry started asking me questions about my blog, and I broke out the recorder. We talk about how and why I started my blog, and then move on to talking about blogging in general, and how a lot of pre-conceived notions are being challenged - especially in the business world - thanks to social media.
Length: 13.25 minutes
File size: 12.3 MB