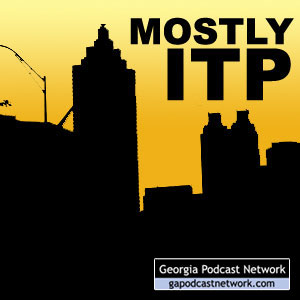 Amber and Rusty podcast about whatever strikes their fancy, which generally are things and issues inside Atlanta's perimeter.
Hosts: Amber Rhea, Rusty Tanton
Channel: Society & Culture » Personal Journals
May contain content only suitable for adults
Download
Show notes
Rusty and I attended a panel discussion tonight called "New Media: The Changing Media Landscape" at the Atlanta Press Club. Our friend Grayson moderated, and the panelists included:
Grayson did a great job facilitating! The discussion was open and lively with lots of audience participation and full of different viewpoints.
Length: 80:27 minutes
File size: 55.25 MB