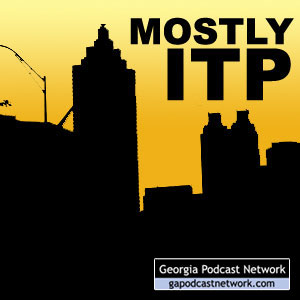 Amber and Rusty podcast about whatever strikes their fancy, which generally are things and issues inside Atlanta's perimeter.
Hosts: Amber Rhea, Rusty Tanton
Channel: Society & Culture » Personal Journals
May contain content only suitable for adults
Show notes
Thanks to some pretty cool synchronicity involving Viviane and Thomas, I was able to snag an awesome interview at the last minute. Karen Abbott, Atlanta-based author of Sin in the Second City: Madams, Ministers, Playboys, and the Battle for America's Soul, did a reading Thursday night at the Decatur library, and I was there with recorder in tow. We recorded this interview after the reading and book-signing. Sin in the Second City is chock full of interesting history; and as it turns out, America's past is a whole lot like its present where sex - especially sex for money - is concerned.
Length: 13:18 minutes
File size: 9.2 MB