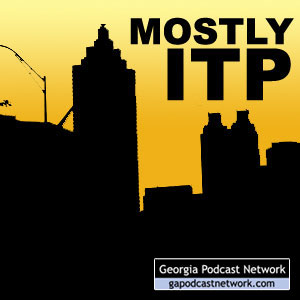 Amber and Rusty podcast about whatever strikes their fancy, which generally are things and issues inside Atlanta's perimeter.
Hosts: Amber Rhea, Rusty Tanton
Channel: Society & Culture » Personal Journals
May contain content only suitable for adults
Download
Show notes
In this episode, I interview Boyd Lewis, formerly "the white boy with the black press" who also happens to be a hell of a photographer. His work is featured in That Atlanta 70s Show, an exhibit at Mason Murer Fine Art which is running through Oct. 20. It's described on the show's web page as "history, art, theatre and an homage to Atlanta as Atlantis, the glorious place and time sunk below the explosions and tides of time."
We talk about what Atlanta was like in the 70s; slag on Creative Loafing, Saxby Chambliss and George Bush; and try to figure out the best way to punch The Establishment in the nuts.
Length: 22:01 minutes
File size: 15.1 MB