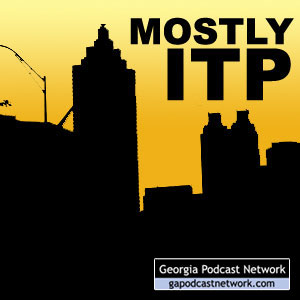 Amber and Rusty podcast about whatever strikes their fancy, which generally are things and issues inside Atlanta's perimeter.
Hosts: Amber Rhea, Rusty Tanton
Channel: Society & Culture » Personal Journals
May contain content only suitable for adults
Show notes
Grace Buford is a metro Atlanta musician and music teacher who plays folk music in venues around the city, as well as in Second Life under her alter ego Cylindrian.
I interviewed her last Saturday, June 7, 2008 at Java Monkey in Decatur.
This interview is broken into in two parts, with a musical interlude featuring a pair of Grace's songs.
In the first half of the interview, which lasts about 14 minutes, we discuss her music career and the differences between playing in real venues vs. virtual venues.
In the second half, which lasts about 16 minutes, we continue that discussion, and also talk about legal issues in the music industry, marketing on Twitter and MySpace, and teaching music.
The songs featured in the interlude are An Open Door from Grace's album River, and This Dream from her album Virtually Live.
Also, I play excerpts of Mattie's Runaway Train from River in the background of some of the bumpers.