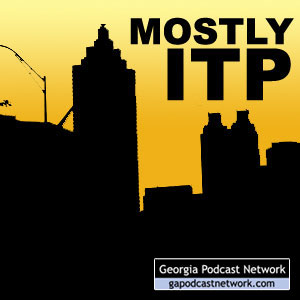 Amber and Rusty podcast about whatever strikes their fancy, which generally are things and issues inside Atlanta's perimeter.
Hosts: Amber Rhea, Rusty Tanton
Channel: Society & Culture » Personal Journals
May contain content only suitable for adults
Show notes
DeKalb County, particularly Decatur, has one of the more vibrant hyperlocal blogging scenes in Georgia. We discuss why this is the case and more in this interview with Dave Kell, proprietor of the inDecatur blog, and Nick, who runs Decatur Metro.
Also discussed:
The origins of their respective blogs
The Atlanta Journal vs. Atlanta Constitution vibe between their two respective blogs, and the nature of their (friendly?) competition
The tedious topic of what will happen when newspapers go belly up
Advantages and disadvantages of partial anonymity versus full public disclosure
How Carl Black seems to be everywhere. (Now he's in our podcast too)
We've known Dave through other various functions in the past, but this was the first time we'd met the elusive Nick.
This is the first interview they've given together. You heard it first on the Georgia Podcast Network!
(little joke there, you'll have to listen to get it)
We love voicemail! Leave us one by calling 678.389.9441. You can also follow me on Twitter here, and Rusty here.