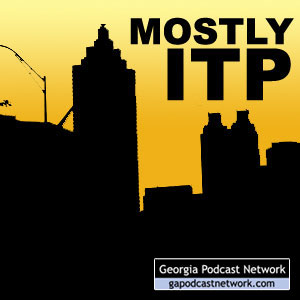 Amber and Rusty podcast about whatever strikes their fancy, which generally are things and issues inside Atlanta's perimeter.
Hosts: Amber Rhea, Rusty Tanton
Channel: Society & Culture » Personal Journals
May contain content only suitable for adults
Show notes
In our inaugural podcast, I get Rusty liquored up at the Thinking Man Tavern in Decatur and ask him a series of serious political questions. There are a total of six questions, one asked after each successive drink until Rusty is good and sauced.
Length: 17:53 minutes
File size: 16.4 MB