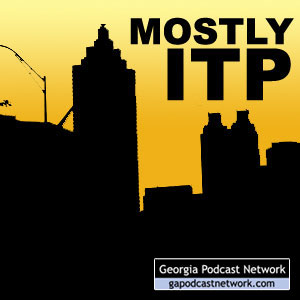 Amber and Rusty podcast about whatever strikes their fancy, which generally are things and issues inside Atlanta's perimeter.
Hosts: Amber Rhea, Rusty Tanton
Channel: Society & Culture » Personal Journals
May contain content only suitable for adults
Show notes
It's time for another installment of "Meet Your Podcasters," this time with Duane of duanemoody.com (and to a lesser extent, Garrett of garrettvonk.com and the GA Politics Podcast, but he had to leave midway through, so we'll just have to get him liquored up again some other time). We abandoned the one drink/one question format for this interview and just let the Bud Light flow freely. In addition to Garrett and myself, Rusty and Joe Winter were also present with questions for Duane.
Length: 29:07 minutes
File size: 26.6 MB