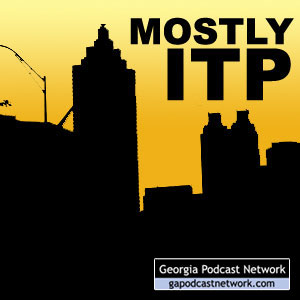 Amber and Rusty podcast about whatever strikes their fancy, which generally are things and issues inside Atlanta's perimeter.
Hosts: Amber Rhea, Rusty Tanton
Channel: Society & Culture » Personal Journals
May contain content only suitable for adults
Show notes
In this September 29 interview, Rusty and I chat it up with Kim and Herb of Dept. 13. Kim recently wrote, directed, and acted in Goth Girls Gone Wild. We talk about the many Dept. 13 projects currently in the works, and go off on tangents about (among other things) public access TV, and vampires and how lame they are.
About halfway through the interview, the fire alarm started going off in the building next door. So we stopped recording, cracked open some beers, and stood around on the balcony watching the scene unfold. The interview resumes after the fire department has turned off the alarm and we're satisfied that there's not an actual fire to watch.
Length: 21:21 minutes
File size: 19.55 MB