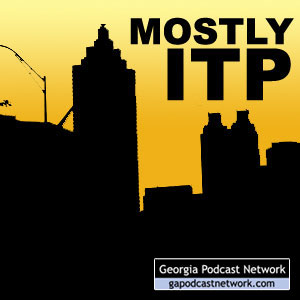 Amber and Rusty podcast about whatever strikes their fancy, which generally are things and issues inside Atlanta's perimeter.
Hosts: Amber Rhea, Rusty Tanton
Channel: Society & Culture » Personal Journals
May contain content only suitable for adults
Show notes
In this episode, Alyssa and I discuss two somewhat related topics: the children's publishing industry, and our affinity for all things Harry Potter. Here's a bulleted list of topics, for your scannable enjoyment:
How to publish a children's book - what to do, what not to do, and behind-the-scenes insights
How Harry Potter has affected the children's publishing industry
The wide reach of Harry Potter culture - from silly fanfic to scholarly conferences (and everything in between)
Our predictions and hopes for book seven, Harry Potter and the Deathly Hallows
Got Potter predictions of your own? Leave us a voicemail by calling 678.389.9441.
Length: 26:56 minutes
File size: 26.5 MB