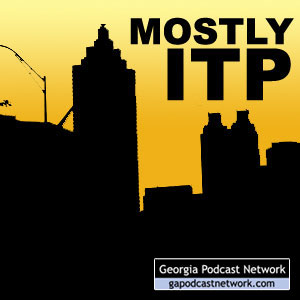 Amber and Rusty podcast about whatever strikes their fancy, which generally are things and issues inside Atlanta's perimeter.
Hosts: Amber Rhea, Rusty Tanton
Channel: Society & Culture » Personal Journals
May contain content only suitable for adults
Download
Show notes
Our first-ever live talkie on Talkshoe wasn't too much of a catastrophe, other than Comcast cutting us off about 12 minutes in. We only lost about three minutes out of 30. Here's what we talked about:
Thanks to everyone who tuned in! Please leave your thoughts in the comments here, by emailing us at info@gapodcastnetwork.com, or by leaving us a voicemail at 678.389.9441. We'd love to hear what you liked and didn't like about the live format, or existential rants.
Length: 25:57 minutes
File size: 17.8 MB