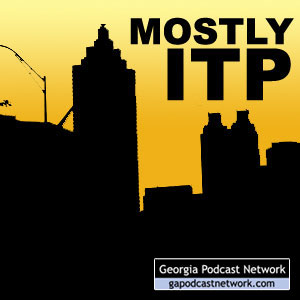 Amber and Rusty podcast about whatever strikes their fancy, which generally are things and issues inside Atlanta's perimeter.
Hosts: Amber Rhea, Rusty Tanton
Channel: Society & Culture » Personal Journals
May contain content only suitable for adults
Show notes
This is where we magically condense an entire year into thirty riveting minutes! Don't miss this, or you'll lose the use of at least one of your ears.
Contained within:
Listener voicemails from Shelby, Thomas and Griftdrift
Discussion of our favorite podcasts and happenings of the year, with clips from our interviews with Boyd Lewis and Dave Kaufman.
A montage of clips from our sex club review podcasts set to the theme music from Mega Man 2
What is this 2008 you speak of, and what can it do for us?
Length: 30:03 minutes
File size: 20.7 MB